Lovely story and a very nice meeting with Vicky & James Hanni.
.
James & Vicky, September 2021, in Normandy!
In September 2021, James and Vicky from Kansas, came to Normandy and booked a 3 days tour with me to follow the footsteps of Arthur Hanni, the father of James. Arthur was a bomber navigator in a B26 Marauder from 1942 to 1944. After 70 missions accomplished, he eventually came back home.
The navigator was responsible for giving directions in order to reach the target and then come back to home base. Arthur kept in a book all the different locations he flew over and bombed in Europe with his squadron.
So his son, James, came with all this information, letters, maps, photos and wanted to visit some of the locations and at the same time know more about the allied landing.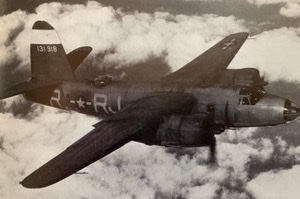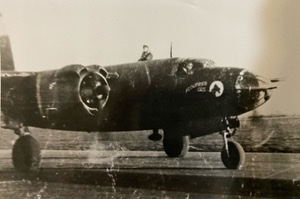 "Thank you Charles!"
Before to drive them through the little villages, we went to the Utah Beach Museum, where is the only B26 Marauder you can see in France. I arrange a meeting for James and his wife with the mayor of Sainte-Marie-du-Mont : Charles De Vallavieille, who is also the curator of the museum. Then, James saw the B26: it was a very moving moment for him to see the type of bomber plane in the one his dad flew 77 years ago. After the visit, we took the direction of Hébécrevon and the area of Saint-Lo, which were badly bombed in July 1944 by the 9th Air Force before to launch Cobra Operation.
"And what about you Vicky?"
James Hanni came for his dad, to remember what he did during the war because he didn't talk much about it. As I'm curious, I ask to his wife, Vicky, if she had relatives who served during the war. She said she had an aunt who was a nurse but didn't know much about her service. So I did little research and found that her aunt, Thelma Vernon Barnacastle, was a flight nurse in Normandy in 1944! She took care of wounded who were evacuated by plane to England and for sure she landed and took off several times from the airfield which was overlooking Omaha Beach. What a surprise for Vicky!
We spent such a wonderful time together, charged with emotions. They really enjoyed the tours. I always try to customize my tours based on the family story of my clients. 
Gold Beach Company want to make your visit of Normandy the best part of your trip in France!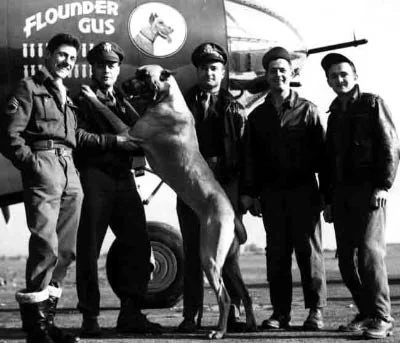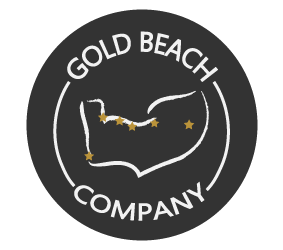 We were contacted by Guillaume, a journalist for our national television channel TF1. His motivation was to offer tourists a package, bringing together the essentials of the city of Bayeux as well as it's secrets. It didn't take Guillaume...