Discover World War II sites through an authentic Willy's Jeep
Gold Beach Company offers a unique jeep tour in an authentic World War II Willy's Jeep ! The tour stops at the Arromanches Mullberry Harbor, where British engineers built a deep-water port to unload the logistics that brought Victory to Normandy. The Longues sur Mer German battery is the best preserved site of the Atlantic wall. Discover how British and French naval vessels silenced the guns on D-Day.
A unique way to feel the Normandy coast
A stop at the American Cemetery helps to reflect on the enormous sacrifice of the Allied nations in France. Finally, a stop at WN 60  on Omaha beach that makes one appreciate the fighting on a site that has seen some of the heaviest losses of D-Day! The jeep tour is a unique way to see and feel the Normandy coast!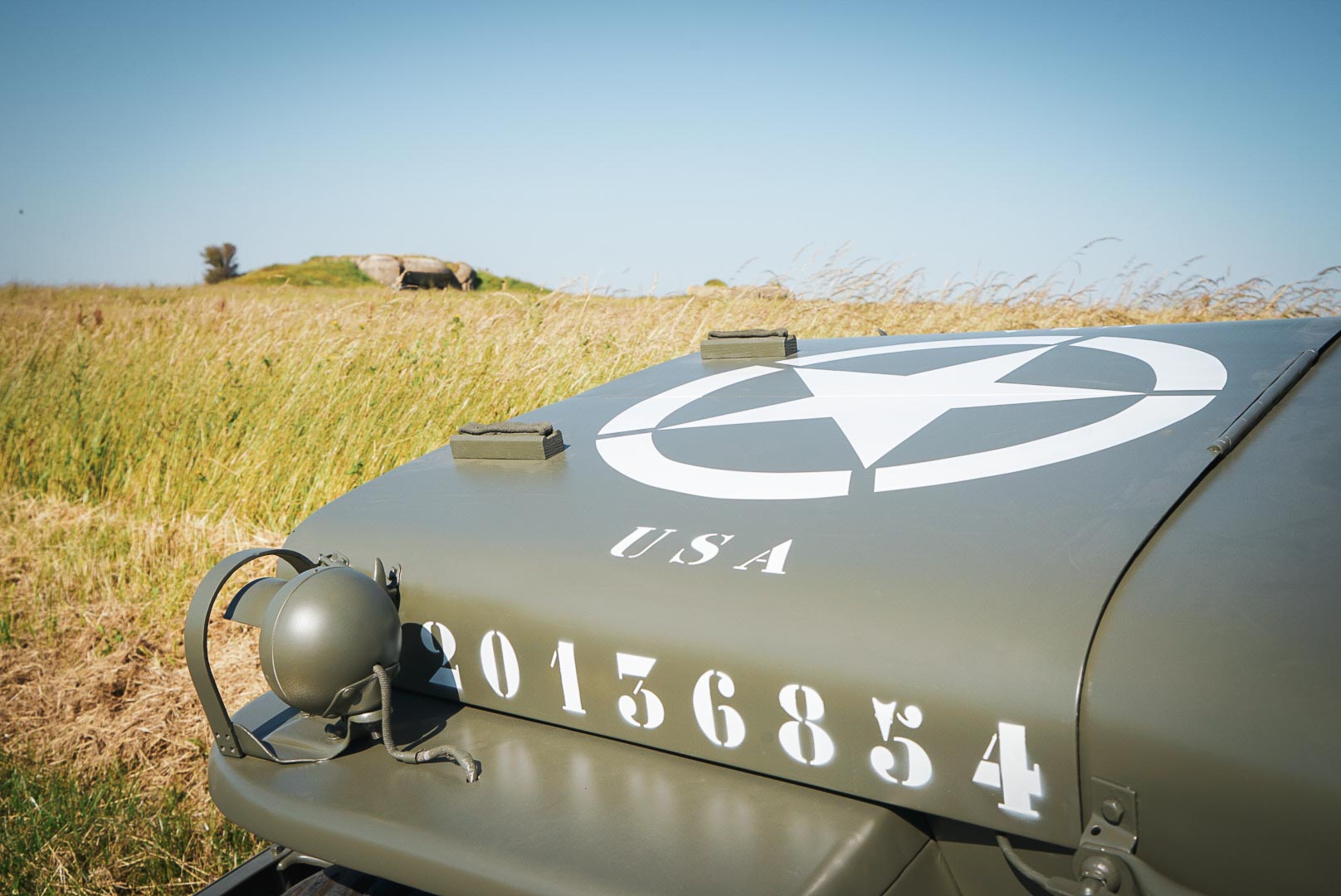 Classic Jeep Tour
Haven't you always dreamed of boarding an original jeep ? Without delay, embark on our Jeep tours to live a unique Dday experience.
from 480€ per jeep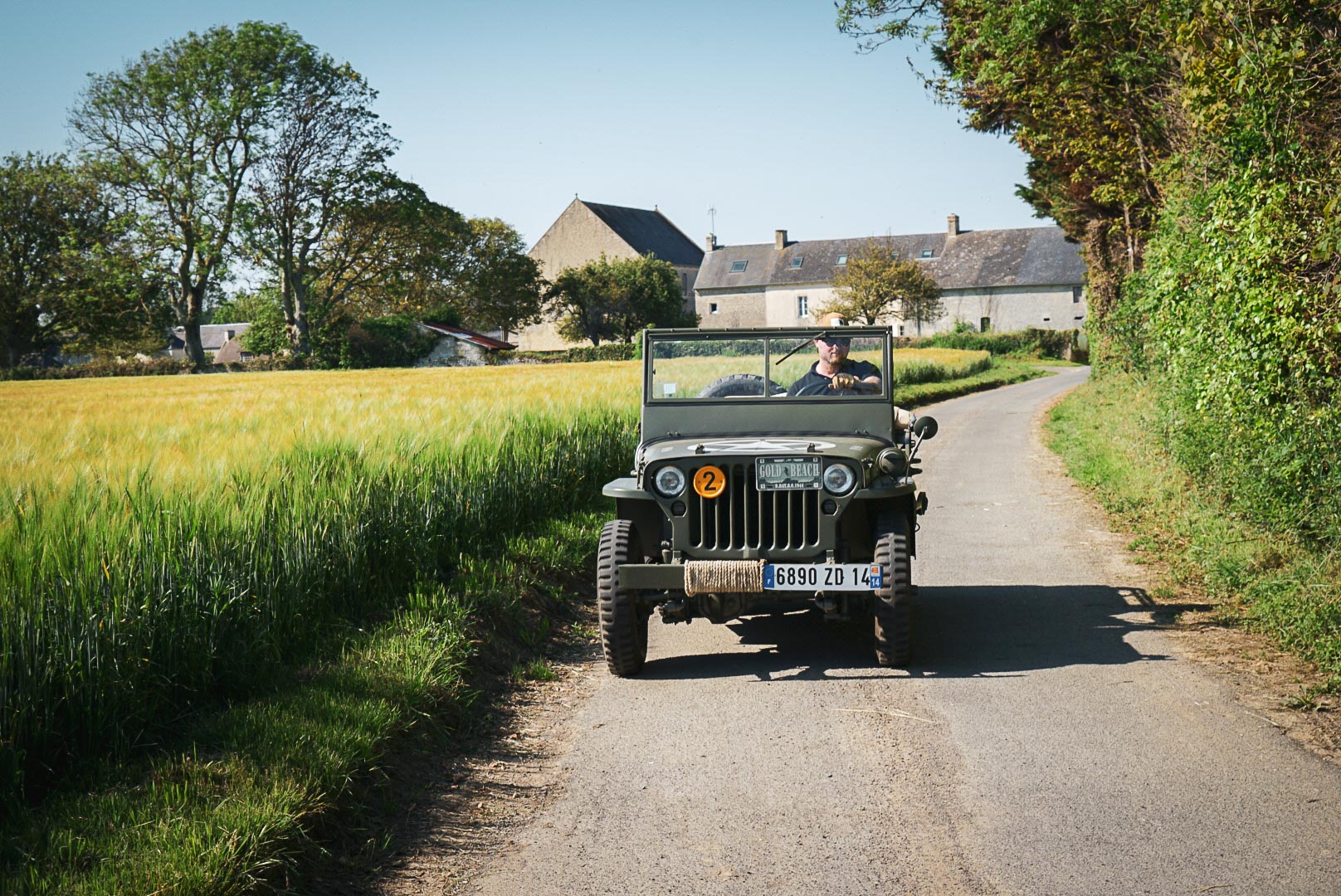 British Jeep Tour
The british sites as you never seen them. Live an extraordinary experience aboard a Jeep Willis in the footsteps of British soldiers, from the artificial harbor of Arromanches to the German batteries of Longues sur mer.
from 480€ per jeep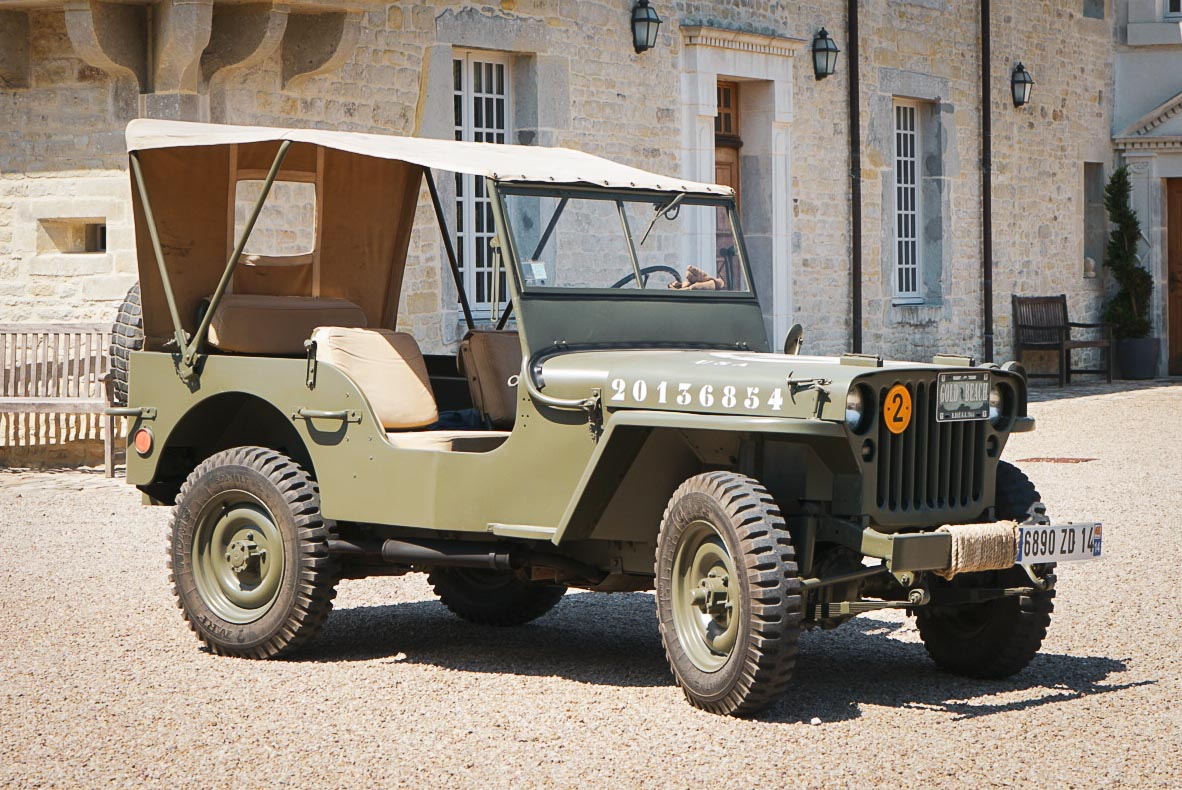 The Willys MB
The Willys MB of the American army (1/4 of ton) and the Ford GPW were manufactured from 1941 to 1945. These small utility vehicles with four-wheel driving are considered as the iconic Jeep of the Second World War, and inspired crowd of similar vehicles. Over time, military models have evolved into the Civilian Jeep CV (Civilian Jeep).
Its equivalent in the German army, the Volkswagen Kübelwagen, was prototyped in 1938 and also on the basis of a small automobile. Unlike the Jeep, it was powered by a water engine and did not have 4WD.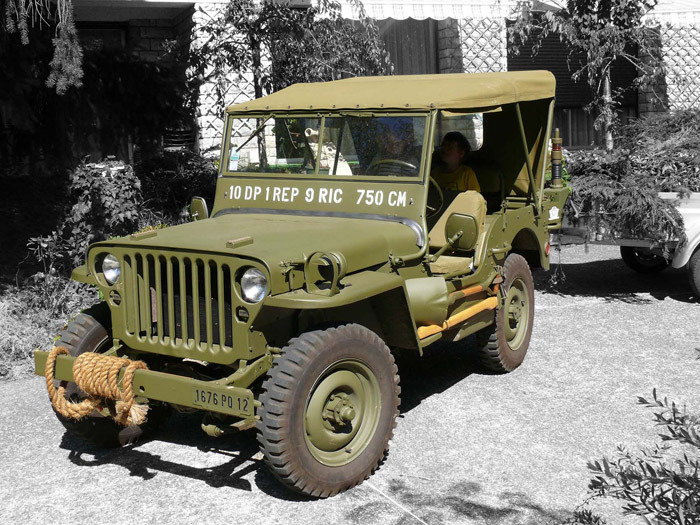 Jeep 1958 Hotchkiss
In 1946, Hotchkiss, established in France since 1855, teamed up with Willys-Overland to market the Jeep in the country. The first vehicles, identical to the American models, were produced in 1955. When production stopped in 1966, the Hotchkiss M201 was mainly used by the French army.
Looking for something special ?