A unique way to see and feel the Normandy coast
Gold Beach Company offers a unique jeep tour in an authentic World War II Willy's Jeep! The tour stops at the Arromanches Mullberry Harbor, where British engineers built a deep-water port to unload the logistics that brought Victory to Normandy. The Longues sur Mer German battery is the best preserved site of the Atlantic wall. Discover how British and French naval vessels silenced the guns on D-Day. A stop at the American Cemetery helps to reflect on the enormous sacrifice of the Allied nations in France. Finally, a stop at WN 60  on Omaha beach that makes one appreciate the fighting on a site that has seen some of the heaviest losses of D-Day! The jeep tour is a unique way to see and feel the Normandy coast.
An experience not to be missed !
Arromanches Tracy (UK Mulberry Operation)
Longues sur Mer (German military Battery) UK Reg't Devonshire
Colleville-sur-Mer (American cemetery)
Omaha Beach WN 60 (1st and 29th U.S Divisions)
includes
Jeep
Guide

Pickup and drop off hotel (if requested)
CANCELLATION POLICY
There will be a full refund if you cancel at least 15 days prior to the first day of the tour. But, if you cancel :
between 8 and 14 days before the first day of the tour, we will refund 75% of the total invoice.
between 3 and 7 days before the first day of the tour, we will refund 50% of the total invoice.
If you cancel within 48 hours of your tour no refund will be given.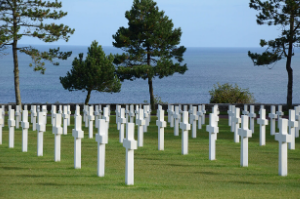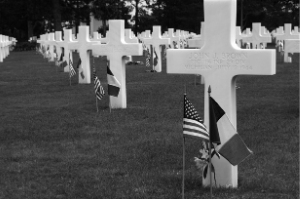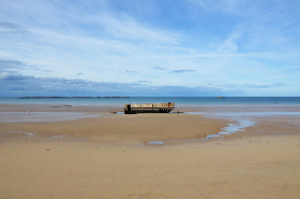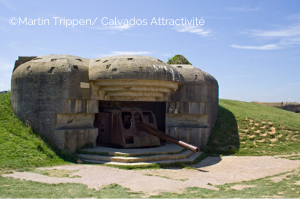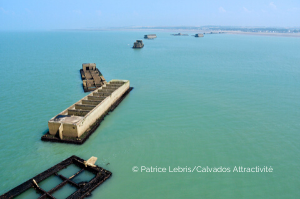 We just returned from our first family trip to France — my husband, our 15-year-old son, and I — and a real highlight was our trip was a day-long tour of the D-Day Beaches, Pointe du Hoc, and the American Cemetery in a 1942 Willys Jeep with our guide from Gold Beach Evasion, Eric Leboeuf. My husband and son LOVED the Jeep, and I bumped along as a good sport knowing they were having so much fun. Our guide, Eric, really knew his history, and he shared it with a great respect for the sacrifices made on the shores of Normandy in the summer of 1944. He's given tours to lots of D-Day vets who've returned, and he shared some of their stories. It was a very moving day for us.
We've already recommended Eric and his tour company to friends who are headed to France this fall.