A desire for Luxury? Do you dream of a place combining refinement and elegance? La Chenevière is a hotel that can satisfy your desires. It is a hotel located in Port-en-Bessin on the Calvados coast. 
Do you sometimes want to want to go to unusual places?
Two weeks ago, I visited one of the rare 5-star hotels in our beautiful Normandy region. It is a hotel ideally located between the Omaha and Gold sectors. You are 4 minutes from Port en Bessin beach and 8 minutes from the center of Bayeux. You should know that Normandy has few 5-star hotels. La Chenevière is one of the few elected officials. It is an old 18th century manor, it has a very pleasant park, this manor will welcome you within its walls steeped in history. It was completely restored in 1988, so it has retained its charm of yesteryear to make you live today an exceptional stay, under the sign of luxury and serenity. This manor has 29 rooms each as spacious as each other. The comfort is impeccable.
I don't know where to start to tell you about my stay!
First of all, the staff demonstrated great professionalism throughout my stay in their establishment. They were able to respond to all my requests. Don't worry, I stayed within reason anyway. The bedroom is a gem in its beautiful jewellery box! There was nothing to say except "Wow", a breathtaking view of the park, a clean room, a refined decoration in keeping with the rest of the establishment. La Chenevière Park, so I asked the staff to find out more about the gardens. The establishment has 12 hectares of these 2 hectares of walled gardens, you can also find an orange orchard as at the Palace of Versailles. You can then find exotic plants in the beds that will transport you elsewhere. I would also like to point out that it is in this garden that the plant festival takes place every year.
I would also like to tell you that they will produce fresh vegetables and herbs for the two restaurants within the hotel. This is part of their CSR (corporate social responsibility) policy, as is the production of honey at the La Chenevière site.
Two fantastic restaurants 
Let's talk about food, the first restaurant of the castle is the botanist. This is a gourmet restaurant by Chef Didier Robin, he will use Norman farm products to delight your taste buds. The menus of this restaurant will change over the seasons, out of concern for the environment. The small garden is the second restaurant present within the establishment of La Chenevière, it is a restaurant with a romantic and idyllic setting. Hugo, the chef will give you back the taste of the vegetables which are the basis of his refined dishes. I highly recommend you, Chicken supreme, hay sauce, parsnips and chestnuts! It is a treat for lovers of a refined dish. You can also find a hidden bar in the castle Zanzibar, the bartenders will discreetly prepare cocktails based on Calvados (apple-based alcohol) after a good meal. Warning, Alcohol abuse is dangerous for health.
How about breakfast?
It is a high-quality buffet that will delight gourmets. All the pastries are homemade, everything offered is of high quality. This breakfast is the apotheosis of a quality stay.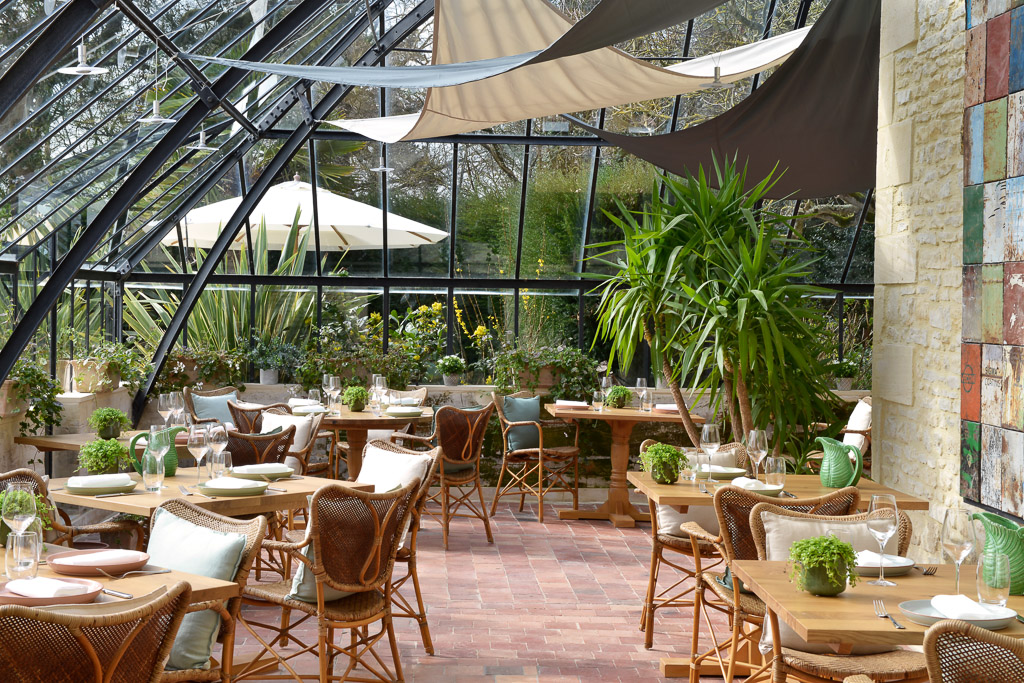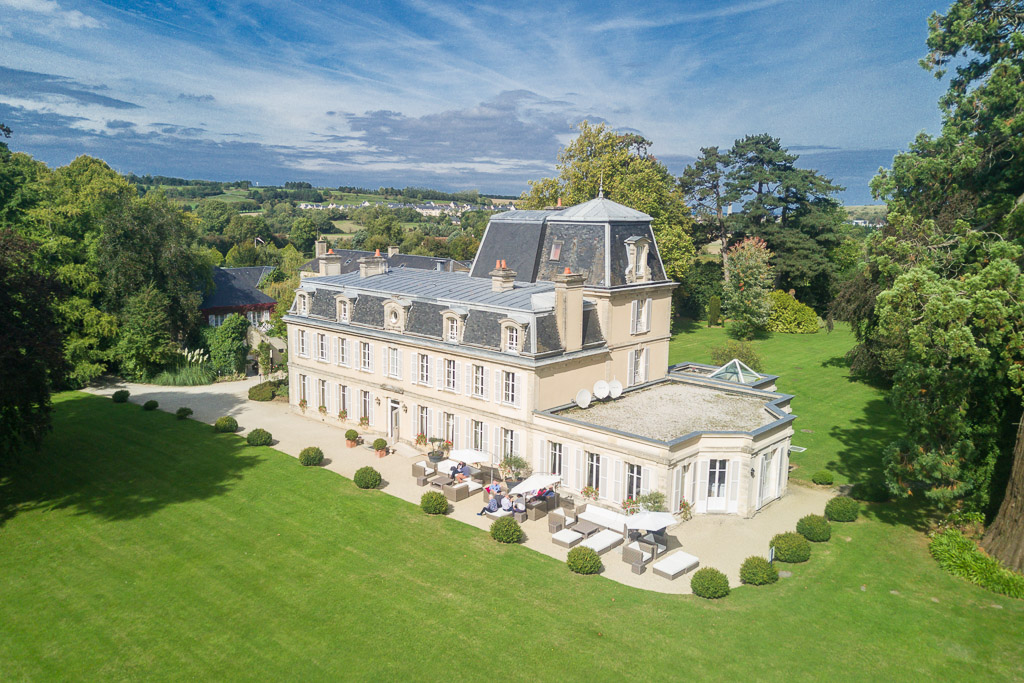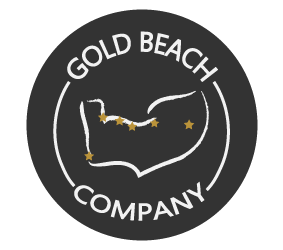 We were contacted by Guillaume, a journalist for our national television channel TF1. His motivation was to offer tourists a package, bringing together the essentials of the city of Bayeux as well as it's secrets. It didn't take Guillaume...