Heroic events
Canadian friends passionate about history but above all the huge Canadian involvement in the liberation of Europe. This tour will show you in detail the different aspects of the heroic events committed by the Canadian army during Dday.
Full day tour
Offering a 8:30am departure time in Bayeux. Staying in Paris? Just take the first train from Saint Lazare station to Bayeux. Join a group of 8 people maximum.  In groups of 8 people maximum this service will be offered to you with the optimal quality of a private service.
An experience not to be missed!
Beny sur Mer / Reviers Canadian Commonwealth Cemetery
includes
Vehicle
Guide
Museum admission when there is on the program
Pickup and drop off hotel (if requested)
CANCELLATION POLICY
There will be a full refund if you cancel at least 15 days prior to the first day of the tour. But, if you cancel :
between 8 and 14 days before the first day of the tour, we will refund 75% of the total invoice.
between 3 and 7 days before the first day of the tour, we will refund 50% of the total invoice.
If you cancel within 48 hours of your tour no refund will be given.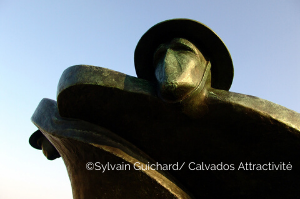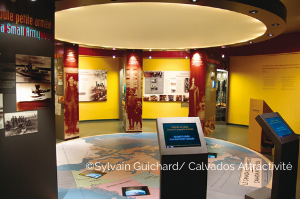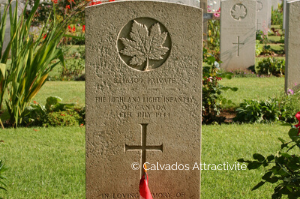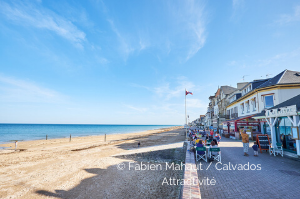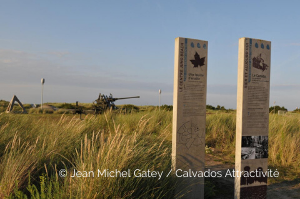 My wife and I visited Normandy in September 2019. Our tour guide for the day was David with Gold Beach Company. He was a gracious host and an articulate, knowledgeable guide. My Dad and Uncle both landed on Juno Beach on D-Day. My Uncle died on June 11th. David added a couple of unplanned stops to the Itinerary which included battle spots they were involved in. In particular, he found a memorial plaque dedicated to my Uncle and father's military unit. The Plaque had my uncle's name on it. That was a very emotional moment for me. The van we were in was spacious and comfortable. David was an excellent host and guide and he provided ample information and never rushed us on any of the many stops we made. I highly recommend both the tour company and David.
We really enjoyed our day with Eric. He was knowledgeable and fun to be with. He had great stories behind what really happened in 1944. It was obvious that he enjoys his job and sharing his love of history.
We took the train from Paris to Caen and we were met at the station by our guide Eric, a fabulous French 

Canadian

 guy who was amazing throughout the whole day. We had specifically asked for a private tour and to see places relevant to the British as we only had a day (minus 2 hours as it was a Sunday). We went to Pegasus Bridge and the memorial museum there, we then left and visited the second largest commonwealth cemetery in Normandy, from there we travelled to several other locations and went deeper into some very personal stories of some real war heroes. Eric totally understood what we were looking for, we went off the normal tourist must see's and saw the things that made it all 'personal' and left feeling that we knew the men he told us about, how brave they were and how their courage led to our freedom – they say less we forget….. well as we shook hands with Eric as we arrived at Bayeux for our train journey back to Paris both my husband and I said we will NEVER forget that day…. if you can PLEASE make this trip – use this guy and let him make everything real for you too! – AMAZING!!!!!